Disclaimer: This article is intended simply for the purpose of providing information and is not investment or legal advice. It is not recommended to invest in a particular asset solely based on this writing.
Introduction
Like most other blockchain platforms, Solana has emerged to solve the rampant problems such as slow transaction throughput and high transaction costs of the major mainnets such as Bitcoin and Ethereum.
"Solana is a fast, secure, and censorship resistant blockchain providing the open infrastructure required for global adoption" — Anatoli Yakovenko, CEO of Solana
Solana utilizes Proof of History(PoH) algorithm for synchronizing time between nodes, fast transferring of data with high level of reliability.
Solana Validators maintain and manage Cluster time by recording the history of proofs that a particular event and message occurred at a particular moment and encoding the elapsed time on the SHA-256 function.
Also, Solana leverages Tower BFT that is derived from PBFT(Practical Byzantine Fault Tolerance) to optimize Proof of History. Tower BFT allows the Solana network to speed up message transmission and avoid delay caused by time lapses.
Solana achieved 8 innovations to enable the features mentioned above. Turbine which is a multi-layer block propagation mechanism, Gulf Stream which is a delivery protocol, Sealevel that allows for parallel smart contract runtime, Pipelining optimizes validation process, Cloudbreak for horizontal scaling database, and Archivers which is a distributed storage archive.
These features allow Solana to process up to 50,000 transactions per second at a cost for each transaction being only $0.0001, which is drastically low compared to Ethereum.
Wormhole, a cross chain bridge to Ethereum
Solana developed Wormhole, a bridge between Solana and Etheruem, to provide compatibility with Ethereum. Solana aims to bring the liquidity that exists on Ethereum to Solana through the Wormhole.
Wormhole makes it easy to switch between the ERC-20 token and the SPL(Solana Program Library) token.
Developers and users won't have to use Ethereum Layer 2 solutions such as Roll-up and Sidechains, Solana could be used like a Layer 2 through a Wormhole.
Wormhole has Guardians, a decentralized cross-chain oracle operated by Solana validators. Guardian nodes will validate the token lock-up and burning of tokens on existing chains and the issuance of tokens on the new chains.
Stablecoin
Solana supports both the most popular stablecoins, USDT and USDC. Currently, Only chains supporting both stablecoins are Ethereum, Solana, and Algorand.
In particular, FTX and Sollet, a Solana Wallet, allow users to freely convert the ERC20 USDT and USDC into that of SPL standard.
$320 million SPL based USDC has been issued and SPL-based USDT has been issued since last month and now $190 million USDT is in circulation.
Validators
The Solana ecosystem currently has 600 validators participating worldwide. Solana software is designed to improve bandwidth and performance of SSD, GPU, and more while maintaining the maximum hardware performance of nodes. Now, Solana has approximately 1,300 TPS and as the Solana ecosystem grows, the number of TPS is expected to increase gradually.
Solana Dapp
The rapid growth of DeFi has led to increased Ethereum gas costs. BSC(Binance Smart Chain) is attracting many users as an alternative blockchain for its low fees.
Founder of FTX, Sam Bankman Fried (SBF) built an on-chain DEX Serum based on Solana. Serum is 10,000 times faster than the existing DEX in Ethereum and costs about 1 million times less. Serum can process 50,000 large transactions per second and aims to handle as many transactions as NASDAQ. SRM and SOL used as transaction processing fees are all burned. More frequent the transaction occurs, the higher the value of the token.
1. Oxygen Protocol
Oxygen is building on-chain DeFi Prime Brokerage services through Solana and Serum. Prime brokerage is a service mainly used by hedge funds, investment banks, and pension funds in the existing traditional financial sector. It may support custodians, deposits and loans, short selling positions, and leveraged transactions. Currently, large investment banks such as Goldman Sachs, Morgan Stanley and JP Morgan have prime brokerage operators.
Oxygen wants to provide the benefits and privileges of traditional financial institutions through DeFi service that even ordinary users can use. Oxygen enables users to use various functions such as collateral loans, leveraged transactions, and deposit pools. Anyone can become an IB and make financial business products.
2. MAPS.ME
MAPS.Me is an offline map and travel application, has been operating the service for 9 years and has acquired 140 million users so far. Half of them are Europeans and most are non-native to cryptocurrency. MAPS.ME is developing an application that allows ordinary users to easily use cryptocurrency through Solana and Serum.
In particular, the MAPS.ME wallet will be integrated with the Oxygen Protocol to provide an experience of decentralized finance to 140 million ordinary users to use crypto deposit and loan services and receive interest.
3. Raydium
Raydium is an Automated Market Maker (AMM) that provides on-chain liquidity to central limit order book Serum. It provides users to have access to orderbook and liquidity of Serum. It supports LP farming to provide liquidity for Solana Dapps and incentivizes people to join and earn rewards.
4. Bonfida
This is a Graphical User Interface (GUI) based on Serum that connects the Serum to the user. Users can use the Serum more easily and visualize the data in Solana and Serum such as current liquidity and trading volume. Also users can copy trade and trade automatically with the Bonfida Bot.
5. Mango Market
Mango Market is a margin leverage trading platform based on Serum. It supports leverage up to 5x and provides a user experience similar to a centralized exchange. Users can receive a discount on transaction fees based on the quantity of SRM they deposit. Similar to Unisocks, they sold Mango Market Cap which is an NFT that could be used to claim a real world cap depicting Mango Market logo on it.
6. PsyOption
PsyOption is a decentralized option protocol based on Solana. Users can create and trade options by setting up variables including underlying assets, quoted assets, contract sizes, and event prices.
7. Orca
Orca is a DEX and AMM pool based on Solana that allows users to trade at the best price in the market through the Fair Price Indicator (FPI).
8. Synthetify
Synthetify is a decentralized synthetic asset protocol based on Solana that supports users to create and trade a synthetic asset that follows the price of a particular asset. Native governance tokens SNY is used as collateral for synthetic assets and the right to vote for governance.
9. Solrise Finance
Solrise Finance is an asset management protocol based on Solana. Users can organize decentralized funds to manage their assets and follow its performance. In the future, it will support managing and operating various kinds of assets such as limited assets, stocks, inverse, and funds.
10. Step Finance
Step Finance is a DeFi aggregator that allows users to manage the most of assets based on Solana. Through the Step Finance dashboard, users can check the token balance, LP status, and position size of multiple assets at a glance.
11. Hedgehog
Hedgehog is a decentralized prediction market based on Solana. Hedgehog users can predict and profit from various events, including election results, sports, events, and auction prices.
12. Star Atlas
Star Atlas is a metaverse based space game that supports great quality of graphics through Unreal Engine 5. Game players can explore planets, occupy land, mine minerals, and participate in battle. It has space NFT traded assets with ownership of in-game assets.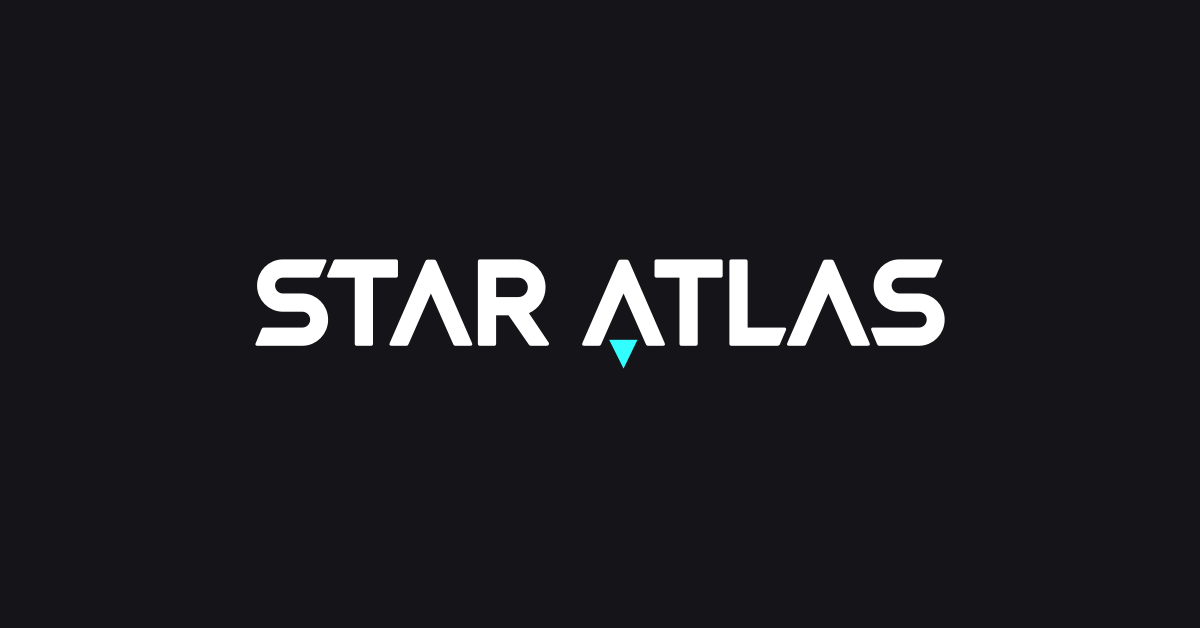 13. Pyth Nework
Pyth Network is a Oracle solution being developed by the global quantitative trading company Jump Trading. Pyth Network is focused on bringing trustworthy, continuous, streaming financial market data on-chain in a highly efficient and elegant way.
14. Media Network
Media network is decentralized P2P contents delivery Network(CDN) for privacy security. Anyone can send contents and receive by staking MEDIA tokens and get rewards. Media Network is building a music streaming platform, Media Server Express.
15. Phantom Wallet
Phantom wallet is a web extension supporting Solana. Users can manage their assets more easily and take advantage of many features, including NFT visualization, SOL staking, token swapping via Wormhole.
Burned transaction fees
The more applications use Solana, the more active Serum and Solana networks are. The Central Limit Order Book (CLOB) is where all transactions are processed, and ultimately SOL and SRM are used as transaction fees. These fees are subject to the burning.
Currently, 50% of SOLs used as transaction fees for Solana network are burned. Serum burns up to 80% of its transaction fees, and about 1.1million SRMs have been burned so far.
Total Value Locked
Raydium, AMM pool based on Solana, is growing rapidly. The value of tokens staked and liquidated in Raydium has increased by 7 folds, from $100M to $700M within a month.
As Solana projects are continuing to emerge, Raydium immediately provides LP Pools for various tokens and brings lots of users with its high APY. Now, TVL of Raydium is one twelfth of Uniswap, $8.3B and one tenth of Pancake swap, which is $7B.
Infrastructure for Development
The Solana ecosystem is growing fast. DEX, AMM, leverage platform, prediction market, games, NFT, and IDO platforms based on Solana are coming to the market. Solana has high throughput and low transaction fees that obsoletes Ethereum in many regards. So Solana can be said to have a better user experience. Solana's Smart Contracts are written in Rust, a programming language considered best suitable for Solana's cause. Solana aims to solve memory stability and thread concurrency problems by using Rust.
According to a recent survey conducted by Stackoverflow, Rust is the most preferred programming language for developers.
Also, 'The State of the octoverse' from Github named Rust one of the most growing programming languages of recent years.
Rust is used by various blockchain projects besides Solana. If the blockchain development environment can attract a wider pool of developers, productivity of blockchain projects can also be improved. Just as JavaScript became the language of the Web, Rust will become the programming language of the blockchain.
Global cryptocurrency exchanges OKEX and MXC have formed a $40M strategic fund to expand Solana ecosystem and develop Defi service based on Solana. Lots of projects based Solana will be coming in the future through this fund.
"The Solana ecosystem is growing fast. The goal of Solana is to provide improved experience of blockchain to ecosystem partners and users. Solana will show a new and innovative approach to worldwide Defi service" — Anatoli Yakovenko, CEO of Solana